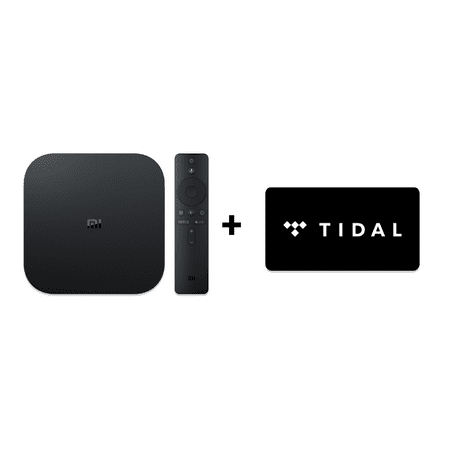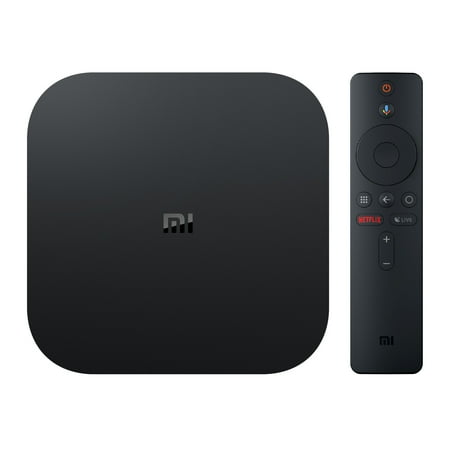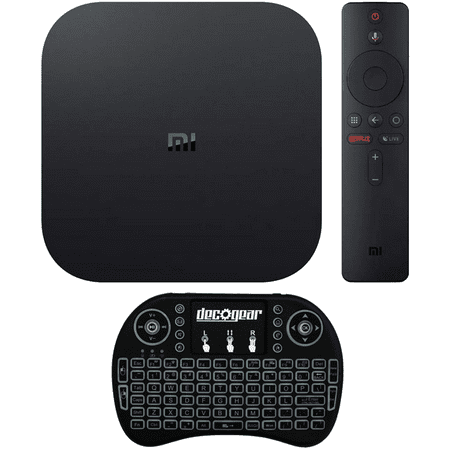 'Android TV is a great tool that's growing well but it's shockingly hard to find consumer hardware. The Nvidia Shield TV remains the best set-top box for Android TV, but the Xiaomi Mi Box S is the better option for a more affordable price. Here's what you need to know.
Hardware & Ports
Basic, but Competent
The Xiaomi Mi Box S, like the one that came before it, offers a fairly simple overall bundle that is capable but not much more. The entire system has an understated, matte black build of plastic. It has a single LED at the front to show if the unit is on and it fits into practically every entertainment system anywhere. It is small and unpretentious which is ideal for such a device.
Xiaomi Mi Box S Specs are virtually similar to the one that came before it. That includes a quad-core, 2 GB RAM, and 8 GB built-in ram. That works fine for most people, but for some, the capacity may be restrictive. There is adoptable memory available for certain users so additional storage could be attached to the back with USB cable.
The Xiaomi Mi Box S provides a standardized power port, a full-size USB-A port, an audio-out port, and an HDMI 2.0a port as to the ports on this unit. That HDMI port can get 4 K HDR output to a connected TV.
Note: HDR is restricted only to HDR10. Doesn't Support  Dolby Vision.
The Xiaomi Mi Box S is sadly also without an ethernet port. The in-built WiFi is usually adequate, but staying wired provides clear benefits. The Mi Box S, which is roughly 2 feet from my router, always buffers a little more relative to my Nvidia Shield TV which would be connected via ethernet. To get wired internet, you can, of course, use an adapter with USB port.
Performance
Software that continues to improve with passable performance
Google's Android TV platform underwent a big overhaul last year, which ended up reaching customers during 2018. It finally reached the older Xiaomi Mi Box but it arrives pre-installed on the Mi Box S. This new UI eliminates the clutter of pre-installed applications on this platform and also works a bit more efficiently.
As for the box's overall efficiency, it varies according to what you expect from it. It functions reasonably well when linked to my 4 K HDR Vizio TV & playing Netflix HDR video. However, the box can stutter from time to time when flipping between applications and home screen when set to full 4 K HDR resolution, but it's nothing that bad. The Nvidia Shield TV does a lot better than the Mi Box S
One of my greatest concerns is just how the Xiaomi Mi Box S handles HDMI-CEC. Rather, how it doesn't. This feature is to me is unreliable. That might just be a specific issue with my TV, but it's worth noting.
Xiaomi Mi Box S Remote
The remote will make a set-top box, or break it. For me, the small and weak remote almost ruins the experience with the Nvidia Shield TV. However, with the Xiaomi Mi Box S, I'm pleased to say that the remote included is okay.
It runs on two supplied AAA batteries, and has a compact build. The build quality feels very inexpensive and rather hollow, yet the buttons are tactile and the connection is mostly reliable. The power button uses CEC to turn on the TV to which the Mi Box S is connected, and the voice search button activates Google Assistant. There's also a dedicated button for the app menu on Android TV and quick shortcuts for Netflix and the Live TV app. Of course you would need some additional equipment for the latter.
Conclusion
The best Android TV box available for most of people
Although from this point on I won't stick to the Xiaomi Mi Box S, the apparent truth remains that it's still the best Android TV box to many people. It offers the latest software, which is expected to get Android 9 Pie (eventually), supports 4 K HDR, which effectively has a built-in Chromecast Ultra. It's a steal, for $59. яндекс
Get Xiaomi Mi Box S on Walmart