Nobody hasn't faced the difficulty of having remotes, phones, and other important stuff around but being unable to find them. Such things often go out of sight and irritate us for 10-15 minutes. This tile mate key finder will help you find them in just a click. Tag the tile and the object you want it to be with. It can be your phone, remote, toy, or even your pet running around the house and hiding. The tile app, available for both iOS and Android users, allows you to control the ring on this tile. It has a replaceable battery that has the assurance to work for 1 year. It is a simple yet useful product to own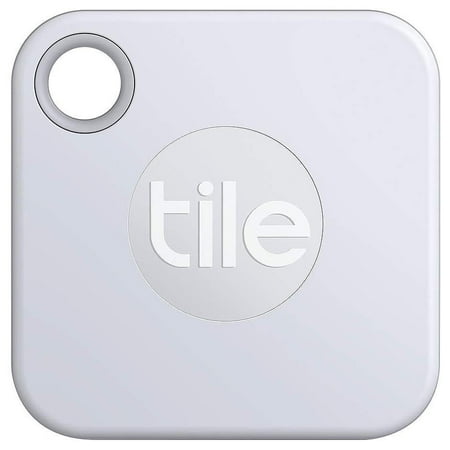 Tile Mate (2020) Bluetooth Item Tracker - 1 Pack - White - Key / Phone / Anything Finder - 200 Ft. Wireless Locator - Non-Retail Packaging
as of November 22, 2023 7:18 am
Find a range of belongings quickly with this Tile Mate (2020) Bluetooth item tracker. Bluetooth connectivity offers a range of up to 200 feet and lets you make your phone ring even when on silent so you can find it fast. This versatile Tile Mate Bluetooth tracker tracks your belongings on a map...
Tile Mate Key Finder Highlights:
Tag With Anything: The tile mate is light and compact. It is nicely shaped and can be tagged along with anything. Be it your toys or smartphones; the tile can accommodate itself anywhere. But, of course, the best use of the product is with phones and keys. Saves a lot of time, especially during rush hours.
Ring With Your Smartphone: Using the tile app, you can ring the tile from anywhere. The sound is loud enough to be heard from any corner of the house. It has been tested multiple times, and the connectivity between tile and app is pretty good.
Dedicated Application: The tile app has many features that make this product useful. Apart from the fact that it can ring the tile, the application can also send location updates for a thing that was left behind at a store or dropped on the way.
Guaranteed Performer: There are zero failure cases while using the tile mate. It rings 99.99% of the time using the app. So if you are having second thoughts about the performance, then it is a green signal.
Durability: Though the tile looks small, it is durable. The obvious threats such as falling off from a great height or having a heavy thing falling on it do exist, but these extraordinary conditions don't stop it from being a great product.
Tile Mate vs Tile Pro
Tile has introduced two new models to its lineup -- the new Mate and Pro -- with replaceable batteries, louder rings and increased range.
What do people say about Tile Mate Key Finder
"I got my first Tile free last year with promotion and loved it. I used it to keep track of my keys AND my cell phone (which I can ring from my keys). When I needed another key tracker, I almost bought another brand that was on sale. But then I Googled comparison reviews and found the top tech sites rank Tile as having the loudest ringer and the best range. Also, Tile has a large network of users, and they help track each other's Tiles. If you lose whatever is attached to your Tile, it will show up on a map when another Tile user is within range of the item with their app turned on."
– Michael
"I asked myself before buying tile: Do I need this? The answer was: not at the moment, but I might shortly.
Pro: It's neat, small, and looks good. Super simple to pair with the app and it looks good attached to my key ring.
Con: I don't like the need to keep the app functioning in the background (although it runs fine without activating that). Also, the app needs to be open at all times (and so the Bluetooth) if you want it to find your phone (I don't like that).
The real reason I bought this is to use it in my luggage and check if it makes it to the plane before a flight"
– Pedro
Tile Mate Key Finder
Pros
Become a part of the largest lost and found community.
Be able to track the location of the tile using the app.
The tile is light and compact.
It is durable and can work with obstructions as well.
Cons
It is expensive as the price is per piece.
It can be manipulated if put in the wrong hands
Similar products:
Final thoughts:
The tile mate has received heavy attention in the market. It has solved a very common problem without any technical complexities. With a simple tile to tag and a dedicated application, tie mate has brought something very useful in every household. The fact that it is durable and light so that the user can tag it with anything makes the device so much better.